Venue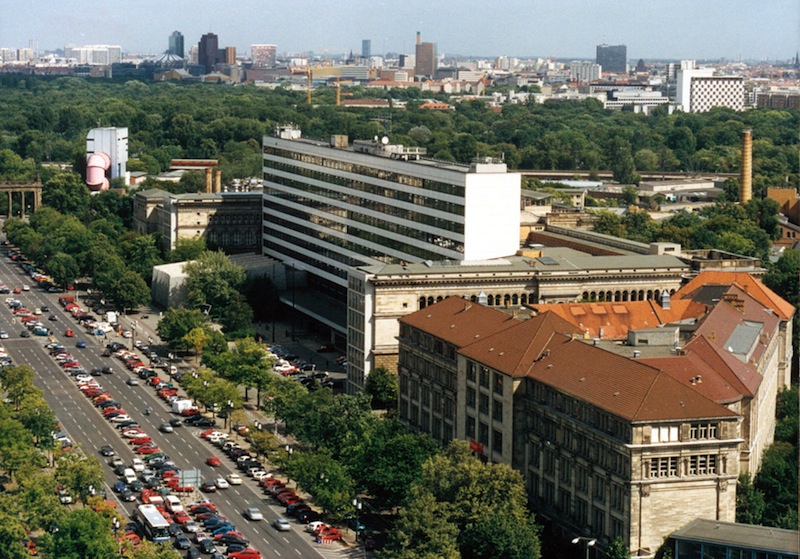 GECON 2012 will be hosted by Technische Universität Berlin. The GECON conference will take place in the main building (Hauptgebäude) of TU Berlin, which is the long tall building on the right hand ride image. The building is located right beside the Ernst-Reuter-Platz, where you can find the nearest subway station.
For detailed information how to reach GECON by car, train or plane, please check the "How to reach..." website of TU Berlin.
The GECON conference will take place in room H.1035 and H.1036. You will find posters inside the main building, guiding you the way to these rooms.
&nbsp
Accomodation
In the following, you will find a selection of hotels located close to the TU Berlin building where GECON 2012 will take place. You can find other hotels using hotel reservation services like HRS or booking.com.
Hotel Gates ***

Distance to conference: 600 meters

Price: 60-70 EUR/night

Address:
Knesebeckstr. 8-9
10623 Berlin
Location on map

Contact details:
Phone: +49 (0)30 311060


Website: www.hotel-gates.com

Hotel Excelsior ****

Distance to conference: 900 meters

Price: 80-90 EUR/night

Address:
Hardenbergstr. 14
10623 Berlin

Location on map


Contact details:
Phone: +49 (0)30 31550
Website: www.hotel-excelsior.de

Hotel Novotel am Tiergarten ****

Distance to conference: 600 meters


Price: 90-110 EUR/night

Address:
Strasse des 17. Juni 106
10623 Berlin
Location on map

Contact details:
Phone: +49 (0)30 600350

Website: www.novotel.com

Hollywood Media Hotel ****

Distance to conference: 1600 meters


Price: 80-90 EUR/night

Address:

Kurfürstendamm 202
10719 Berlin
Location on map

Contact details:
Phone: +49 (0)30 889100
Website: www.filmhotel.de